ANTI-COUNTERFEIT
MOOG
®

PACKAGING


Verify the alphanumerical code
(EX: (01)12345678912345(21)987654321)
One code at a time. No spaces or line breaks.
---
HOW TO CHECK THE AUTHENTICITY OF YOUR MOOG® PRODUCTS?


TO MAKE SURE THAT YOUR MOOG®PART IS GENUINE, PLEASE FOLLOW THESE STEPS:
PERMANENT SELF-ADHESIVE
Special label design means any attemps to remove or swap the label will result in tearing.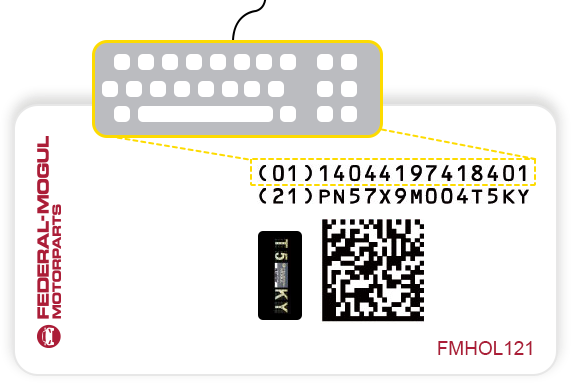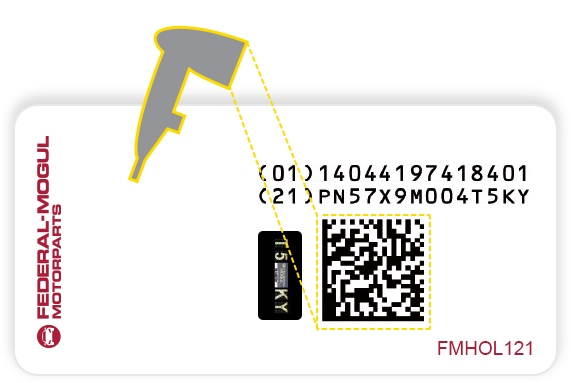 Type the Alphanumeric code in the field above.

Read the Data Matric Code with 2D scanner.

Read the Data Matric Code on your smartphone.





There is a different code on each package.


The code contains the last 4 digits of the Alphanumeric Code.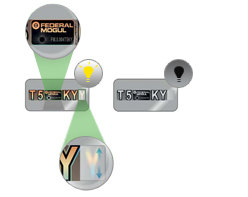 The code and the Federal-Mogul logo shimmer in the rainbow colours - only in direct light.
Only in direct light, a digit is visible, repeating the last digit of the security code.
This digit will move up and down when you change the angle of the Priospot®.
If you have any doubt about the authenticity of your part, contact our team directly, or speak to your local authorized.
---