MOOG® Hub Assemblies Now Feature Several Application-Specific Enhancements for Superior Durability and Performance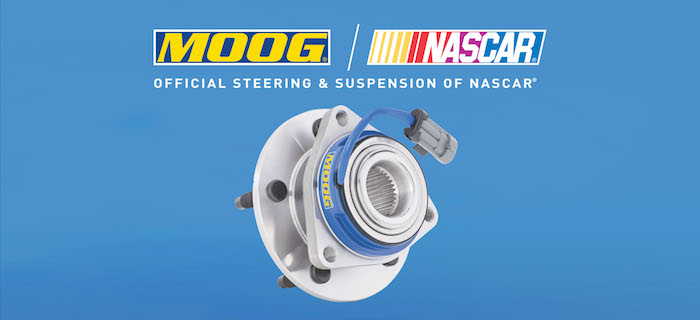 Southfield, Michigan, September 11, 2014.  Federal-Mogul Motorparts' industry-leading MOOG® Steering and Suspension brand has introduced a complete strut assembly, control arm assembly and several additional new parts that together cover more than 12 million North American passenger vehicles. Federal-Mogul Motorparts is a division of Federal-Mogul Holdings Corporation (NASDAQ: FDML).
The new MOOG parts include a front complete strut assembly (No. ST8603) for more than 600,000 4WD Dodge Ram 1500 trucks, model years 2006-2008; control arm assembly (No. RK640588) for 1985-1987 Volkswagen Golf and Jetta models; MOOG Asia-Spec(TM) rack-and-pinion bellow kit (No. K150272) for more than 11.3 million late-model Honda, Lexus and Toyota applications; and an alignment cam bolt kit (No. K100154) for late-model Chrysler 300 and Dodge Charger and Magnum models.
The company also has introduced MOOG wheel hub assemblies for the following applications: 2000-2002 Dodge Ram 2500 and 3500 (front, No. 515139); 2011-2014 Ford Explorer and 2013-2014 Ford Police Interceptor Utility (rear, No. 512460); 2013 Infiniti JX35, 2007-2012 Nissan Altima, 2009-2014 Maxima, and 2013-2014 Pathfinder (rear, No. 512388); and 2012-2014 Nissan NV1500, NV2500 and NV3500 models (front, 515137).
"Each of these new MOOG parts addresses important current and emerging service opportunities, and provides the quality, safety and performance that have made MOOG the preferred choice of vehicle repair professionals," said Mark Boyle, director, steering and suspension products, North America, Federal-Mogul Motorparts.
As the automotive service industry's "Problem Solver®," MOOG Steering and Suspension develops innovative parts that improve on original designs for superior performance and durability and faster, easier installation.
To learn more about MOOG Steering and Suspension parts, please visit the technician-focused www.moogparts.com website or contact your MOOG supplier. Like MOOG on Facebook at www.facebook.com/moogproblemsolver and follow the brand on Twitter (@MOOGParts) for product updates and special promotions.