To have a differentiated and improved product we wanted to lower friction and improve durability of our ball joints. To reach this we focused on the core of the ball joints, the bearing. This also led to the improvement of the ball stud.

System
Hybrid Core Technology is a system which involves a different bearing material. Test results show reduced torque and on average 40% less increase of deflection or looseness when compared to the current design. In addition, the induction heat treated stud takes fatigue strength or life of the stud to a higher level, multiple times better: strength times two and durability times five.
Carbon fibre
To reach these results we added carbon fibre and PTFE to the bearing design to reduce the radial deflection, which leads to a longer socket life and thus a longer bearing life. Testing has also shown when adding heat treatment on the stud in specific regions it increases fatigue life, which makes the stud multiple times stronger and last longer.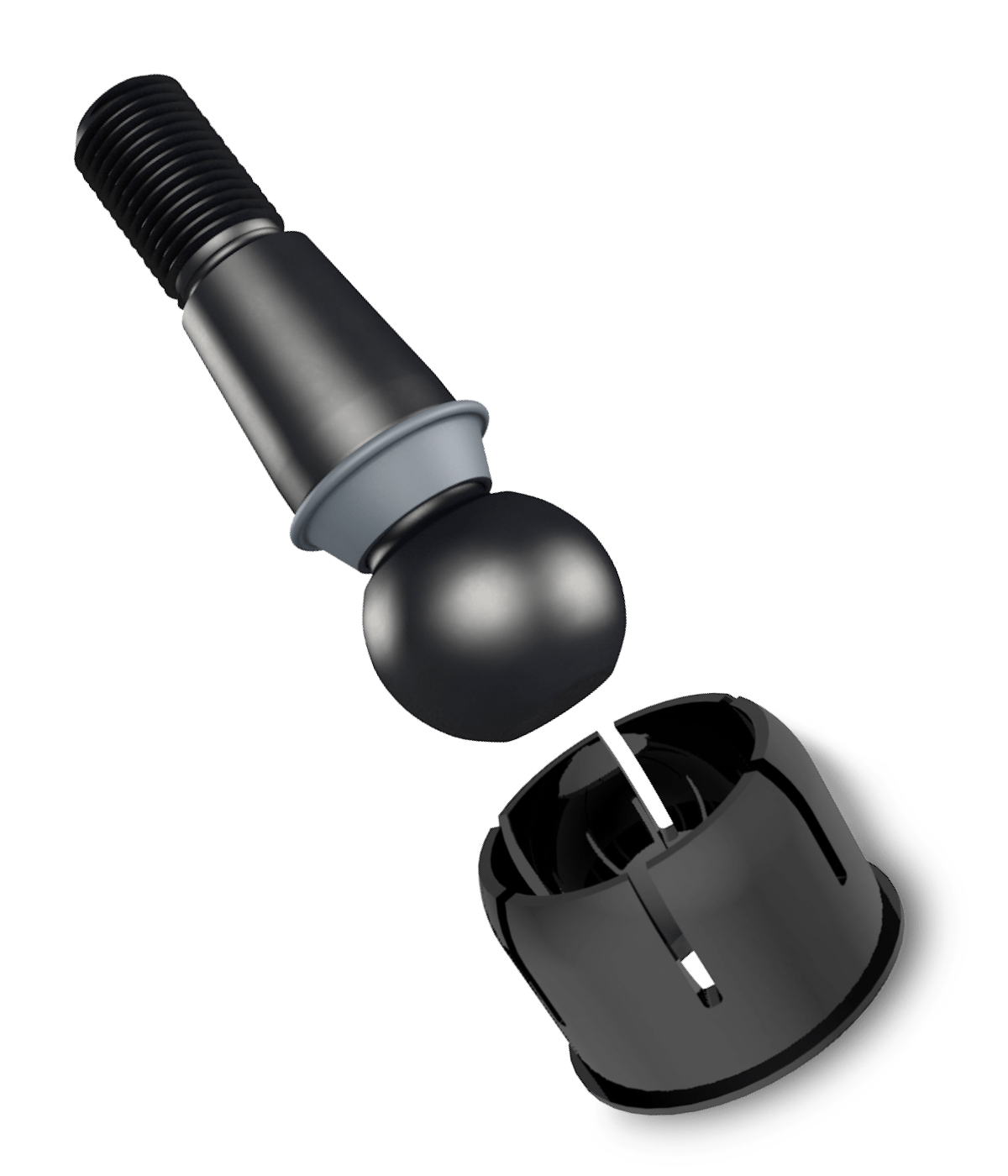 Induction heat treatment
The addition of carbon fibre and PTFE to the bearing reduces the torque and change in deflection or looseness vs cycles, induction heat treat on the stud, increases the fatigue strength and life of the stud to multiple times better than the competition. This system will allow to offer a product with first-class performance and product distinction.
Innovation
With this innovation, MOOG wants to offer a distinguished product with up to fivefold increased durability. This system which incorporates a carbon fibre bearing and induction heat treated ball stud will be applied to ball joints, track control arms, wishbones, axial rods and tie rod ends.
Other Parts For Your Vehicle
MOOG® offers a wide variety of products for all your automotive needs.
Check them out today!