Federal-Mogul Motorparts Expands Industry-Leading MOOG® Product Line In May
Coverage Expansion Includes 42 New Part Numbers Representing More Than 38 Million Potential Service Opportunities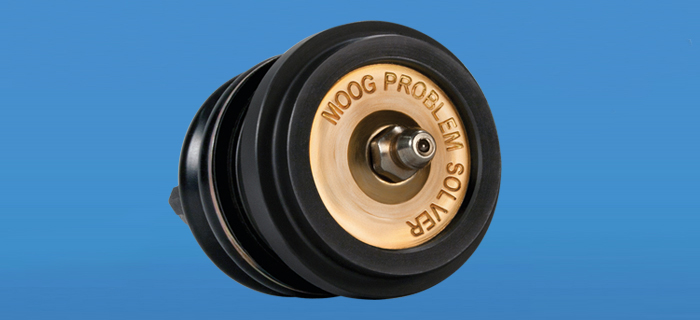 Southfield, Mich., June 13, 2016…Federal-Mogul Motorparts, a division of Federal-Mogul Holdings Corporation (NASDAQ: FDML), has expanded the industry-leading MOOG® line of steering and suspension parts, driveline components and wheel hub assemblies to include 42 additional parts that together address more than 38.5 million potential vehicle service opportunities. The company this year has introduced nearly 800 additional MOOG parts, enhancing the brand's coverage leadership for North American, Asian and European passenger vehicles.

Among the new MOOG parts are two aftermarket firsts: a lower ball joint for the 2014-2016 Hyundai Elantra and 2012-2016 Hyundai Veloster models, and a front left lower rear control arm bushing for 2007-2011 Ford Edge models. Also new to the MOOG portfolio are a replacement idler arm for more than 630,000 Chevrolet Silverado and GMC Sierra 2500HD and 3500HD trucks from model years 2011-2014, and a steering center link for Ford F250 and F350 Super Duty trucks from model years 2011-2015.
In total, the latest expansion of the MOOG line includes eight complete strut assemblies for several popular late-model Asian nameplate applications, six ball joints, five suspension bushings and kits, five control arms/assemblies, two tie rod assemblies, one inner tie rod assembly, and a variety of other parts. The latest MOOG control arm and assembly part numbers provide coverage of more than 1.3 million passenger vehicles registered in the U.S. and Canada.
"More than half of the MOOG parts introduced in May offer enhanced coverage of the growing populations of Asian and European passenger vehicles," said Bryon Osterland, general manager, global steering and suspension, Federal-Mogul Motorparts. "The MOOG brand goes the extra mile not only in product quality, durability and performance, but also in providing exceptional coverage of each new generation of vehicles entering the aftermarket repair cycle."
To learn more about these and other MOOG products, please visit www.MOOGParts.com or contact your MOOG supplier. Additional product updates can be found by searching for MOOG Steering and Suspension on Facebook, and following MOOG on Twitter at www.Twitter.com/MOOGparts and Instagram at www.Instagram.com/MOOGparts.