MOOG®
Ball Joints
Durable, long-lasting suspension products from MOOG®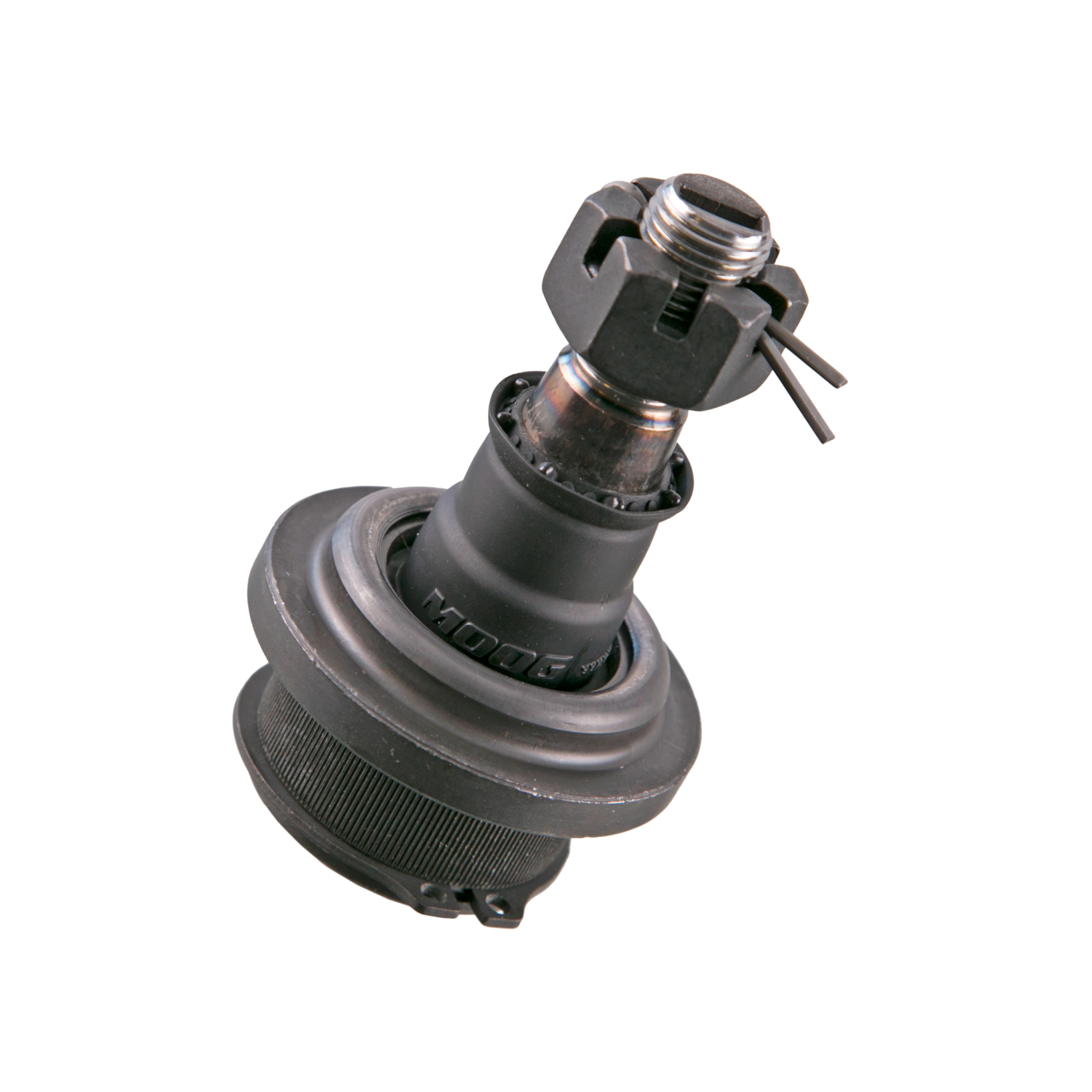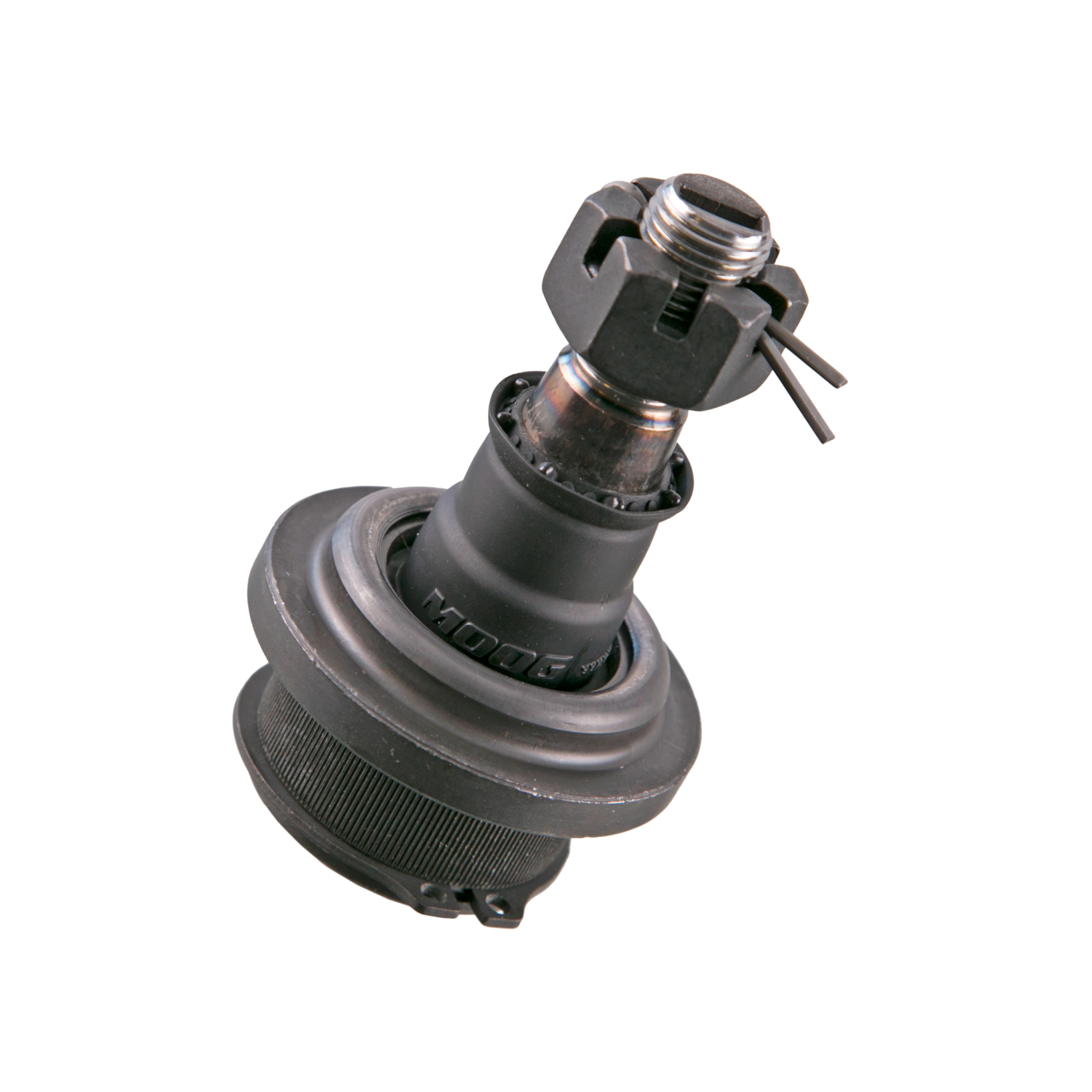 Problem-Solving Innovations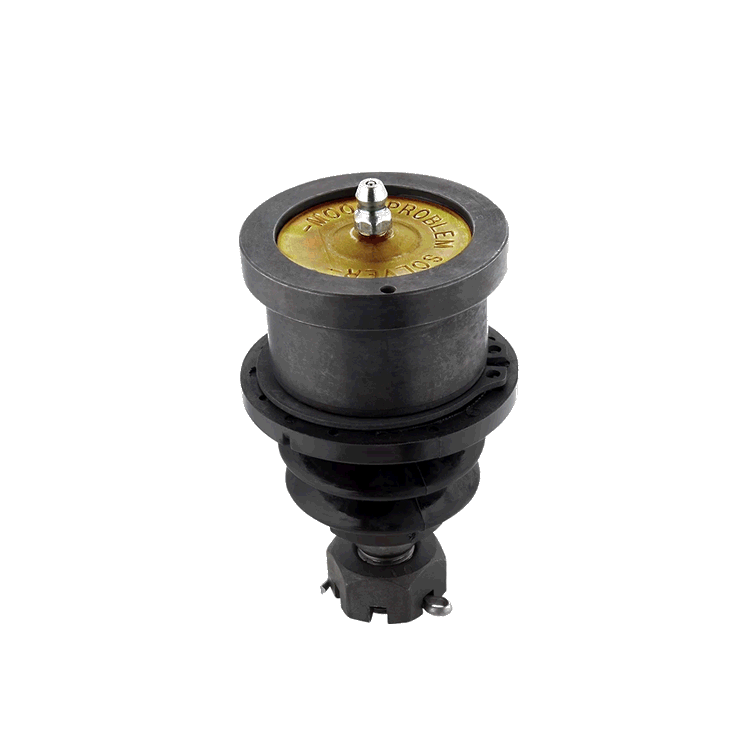 Long-lasting dependability and performance for a wide range of vehicles
Application-specific design enhancements include:
PREMIUM SEALED BOOT W/ GREASE-RELIEF VALVE —Stands up to environmental extremes and allows contaminants to be flushed
POWDERED-METAL GUSHER BEARING TECHNOLOGY —Provides strength and stability and allows grease to flow through bearing surface for reduced friction and long life
FULL-BALL HARDENED STUD W/ GREASE GROOVES —Promotes longer life and smooth articulation
BELLEVILLE WASHER PRE-LOAD —Ensures tight tolerances
GREASEABLE DESIGN —MOOG ball joints are designed to make lubrication service easier, contributing to longer component life
PRESSED-IN PATENTED COVER PLATE DESIGN —Compressed into place, its placement within the housing virtually eliminates excess axial and radial movement of the full-ball stud, securing a solid steering feel for the life of the part
Enhanced Structural Strength
Carbon Fiber-Enhanced Bearings with PTFE
Induction-hardened studs for added strength, combined with a patent-pending carbon fiber-reinforced bearing, reduces socket friction compared to typical non-reinforced bearings for longer socket life.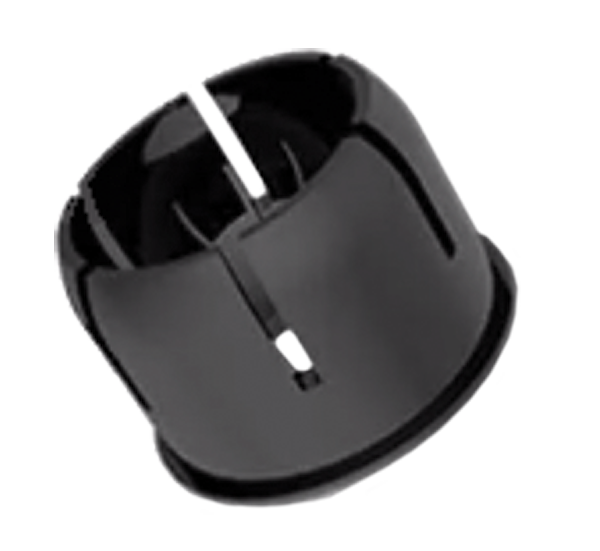 Induction-Hardened Studs
MOOG studs are induction-hardened to maximize strength, resists breakage and improve fatigue life. That helps ensure durability, even under the toughest conditions.
Metallurgy
The material and heat treatment of our control arms are carefully selected to meet the application requirements.
Increased Contaminant Resistance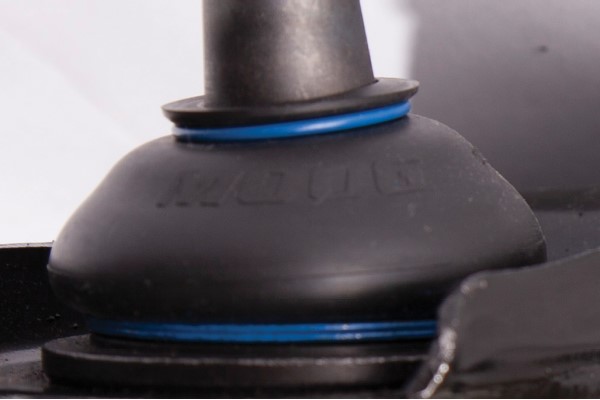 Reinforced Dust Boot Seal
Pre-installed dust boot seal provides an effective barrier against wear-causing contaminants.
Greasable Design
Makes maintenance easy and reduce corrosion and wear by allowing new lubricant to flush contaminants.
For Heavier Loads and More Punishing Roads
For our customers who drive their vehicle harder, longer or in challenging conditions, our High Utilization designs give them the extra strength, durability and confidence they need. Whether it's commercial van that piles on the miles, a trusted ranch pickup that goes off the beaten path or a first responder pushing their vehicle to the limit, MOOG High Utilization control arm designs are ready to respond.
Extra Strength
High Utilization designs are made for optimal resistance to damage and breakage, even when subjected to severe impacts.
Extra Mileage
Enhanced materials and innovative design features – like MOOG's metal-to-metal gusher bearing and impact-absorbing, preload spring – help prevent the damage caused by extreme usage, impacts and load conditions.
Extra-Quiet Operation
Stiffness-optimized bushings, made with premium natural rubber, prevent noise and ensure a more comfortable ride.
Extra Protection
A pre-installed dust boot shields socket components from wear-causing contaminants.