Federal-Mogul Motorparts Receives Second Patent on Innovative MOOG® Vertical Control Arm Bushing
MOOG Problem Solver® Part is Significantly Easier to Install Than OE-Style Replacement Bushings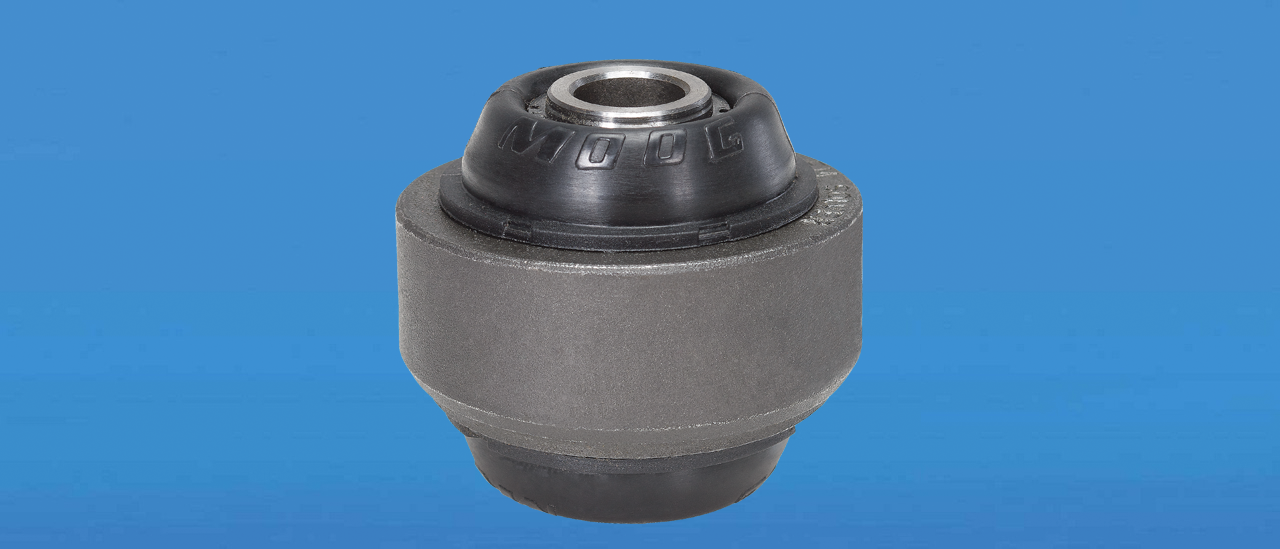 Southfield, Mich., August 31, 2016…Federal-Mogul Motorparts has been issued a second U.S. patent for its innovative MOOG® Problem Solver® vertical control arm bushing design. The latest MOOG patent (US 9,327,570 B2) covers an improved design and a variety of enhanced methods associated with the manufacture of the Problem Solver part, including preparation of the housing and bearing, and final assembly.
The first patent (US 8,925,944) for the Problem Solver bushing, issued in January 2015, covers an exclusive ball-and-socket configuration that contributes to up to 10 times longer component service life than original equipment style parts. These bushings – already available for millions of Chrysler, Ford, General Motors, Honda, Mazda and Toyota vehicles – also  help dramatically reduce the time required for control arm installation.
MOOG now holds 48 U.S. patents covering an array of steering and suspension part designs.
"The MOOG product engineering team never stops innovating – we are always looking for ways to extend our value proposition through even greater component strength, durability, performance and ease of installation," said Richard Harvey, engineering director steering and suspension products, Federal-Mogul Motorparts.
MOOG's Problem Solver ball-and-socket design provides enhanced durability along with improved steering and handling characteristics compared to OE-designed bushings in certain applications. These Problem Solver bushings are also permanently lubricated and sealed with premium MOOG boots to prevent contamination.
The hard rubber used in conventional bushings can also make it difficult for technicians to align the sleeve with the vehicle frame bolt hole. The new MOOG bushings offer fast, easy sleeve alignment.