Federal-Mogul Motorparts Introduces 70 MOOG Part Numbers for Late-Model Applications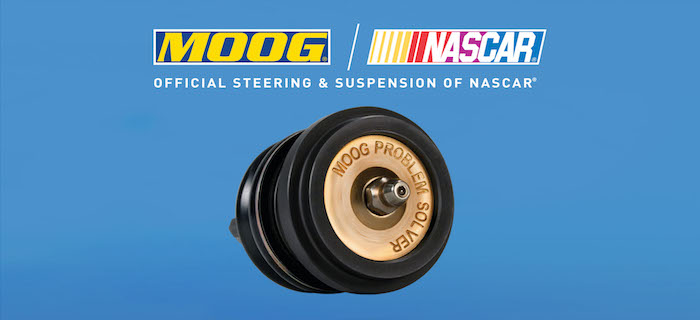 Southfield, Michigan, September 9, 2015.  Federal-Mogul Motorparts has expanded its industry leading MOOG® Steering and Suspension line with 70 new parts across domestic and foreign applications. The majority of these parts are produced in the company's state-of-the-art North American manufacturing facilities. Federal-Mogul Motorparts is a division of Federal-Mogul Holdings Corporation (NASDAQ: FDML). MOOG is the preferred choice of professional technicians and the Official Steering and Suspension of NASCAR®.

MOOG product engineers continue to identify emerging repair needs on a wide range of popular vehicles, particularly those that are approaching prime replacement age for steering and suspension components," said Bryon Osterland, general manager, global steering and suspension, Federal-Mogul Motorparts. "By choosing MOOG, parts distributors and service providers can be confident they have the right parts and outstanding quality to meet the needs of their customers."
The latest MOOG Problem Solver parts include:
K500227
Front lower ball joint Chevrolet Equinox and GMC Terrain (2010-2014)
K500235
Front lower ball joint Chrysler 200 (2011-2013) and Sebring (2010); Dodge Avenger (2010-2013) and Journey (2009-2013)
EV800884
Inner tie rod end Buick Verano (2012-2015); Chevrolet Cruze (2011) and Volt (2011-2014)
EV800935
Inner tie rod end Chevrolet Silverado and GMC Sierra 2500HD & 3500HD (2011-2014)
EV800958
Inner tie rod end Dodge Ram 1500 (2013-2014)
EV800960
Inner tie rod end Chrysler 300, 300C and Dodge Charger (2011-2014)
EV800963
Inner tie rod end Chrysler 300, 300C and Dodge Challenger (2011-2014); Dodge Charger (2011-2015)
K750688
Rear stabilizer bar link BMW X3 (2011-2015) and X4 (2015)
The MOOG brand, the preferred choice of professional technicians and NASCAR crew chiefs, is in its 50th year of Cup competition. In recognition of the vital importance of steering and suspension components in overall vehicle safety and performance, NASCAR mandates that Cup teams use MOOG Problem Solver parts, specifically ball joints and tie rod ends. Cup Series champions have chosen MOOG parts for 49 consecutive years.
To learn more about MOOG Steering and Suspension parts, please visit the technician-focused www.moogparts.com website or contact your MOOG supplier. Like MOOG on Facebook at www.facebook.com/moogproblemsolver and follow the brand on Twitter (@MOOGParts) for product updates and special promotions.