MOOG®
Adjustable Bushings



Designed to make alignment easy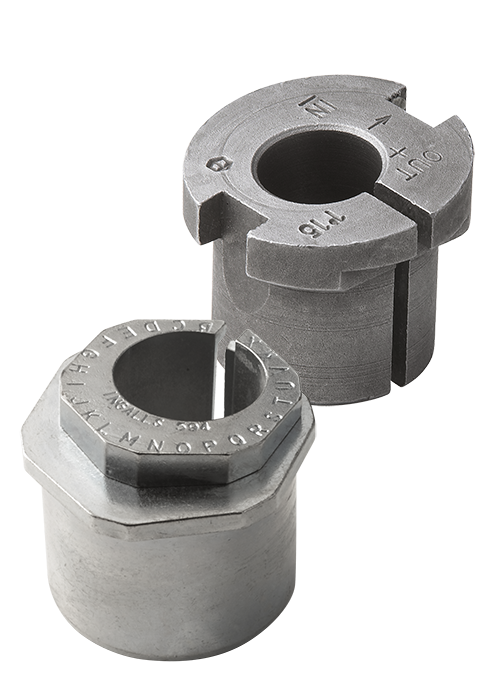 Dial in precise camber and caster adjustments
Used extensively in Ford truck applications, MOOG® offset bushings are available for camber/caster change on front suspensions and toe adjustment on some rear suspensions. They allow up to 25% greater range of adjustment.
Quick-Look Benefits
Innovative
Provide solutions to troublesome alignment issues
Durable
Design and materials for rigors of real-world use
Safer
Help restore proper alignment for safer operation
Easier
Designed for the aftermarket service environment
Find Your Suspension Product
Search for your part by vehicle year, make and model.