BEHIND THE NAME
MOOG®'s reputation as "The Problem Solver®" can be traced all the way back to 1937, when MOOG first produced a front-end replacement part recognized by technicians as outperforming the factory original. From electrically heat-treated springs in the 1920s and gusher bearings in the 1950s to recent developments, MOOG became known for its ability to consistently develop problem-solving solutions.
Today, MOOG takes great pride in being called The Problem Solver. This philosophy guides us in creating steering & suspension parts that you can count on. From design innovations to educating technicians and customers, the problem-solving spirit is alive and well at MOOG.
PROBLEM-SOLVING INNOVATION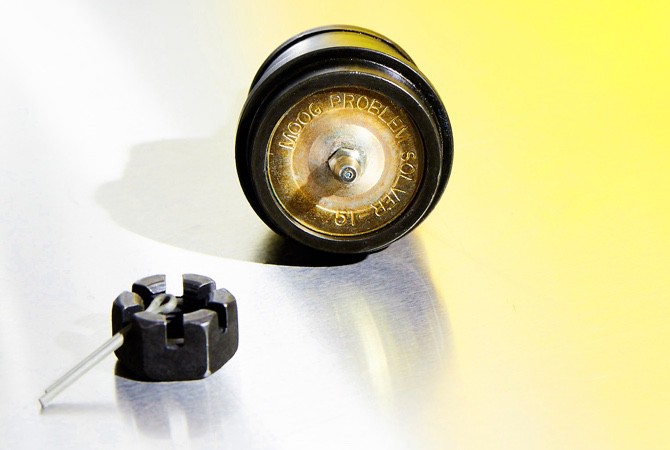 Problem-solving innovations separate MOOG parts from the competition. These advancements are made with the technician in mind, leading to long-lasting chassis parts that are designed, tested and manufactured for easy installation and long-lasting performance. From a Problem Solver powdered metal gusher bearing that extends the life of MOOG tie rods, to a pre-installed dust boot on our Problem Solver MOOG ball joints, these application-specific innovations can be found throughout the MOOG catalog.
Look for MOOG Problem Solver innovations on your MOOG part, whether it's castle nuts on tie rods and ball joints or large wrench flats on socket-style sway bar links.  It is your assurance that your part has design enhancements that extend product life or simplify installation and replacement.
LEGACY OF LEARNING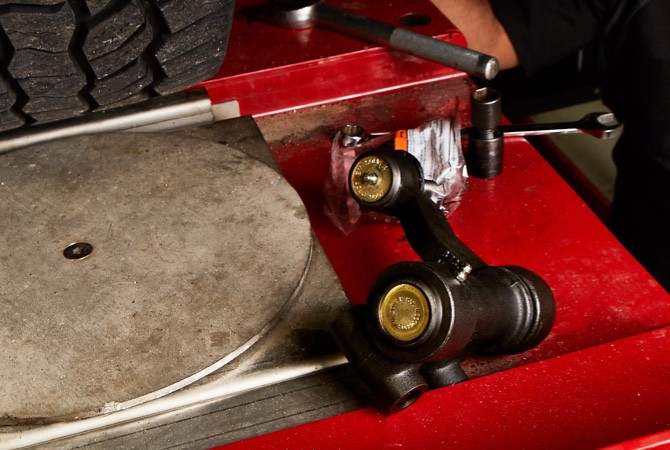 With our vast library of Problem Solver and Did You Know bulletins, MOOG has dedicated itself to helping you stay updated on our continuous product improvements and technological developments. You'll appreciate the solutions and advice that come straight from the experts at MOOG.
In Problem Solver bulletins, you'll learn how MOOG makes its parts to last longer and easier to install. With over 125 Problem Solver bulletins, you're sure to find a topic of interest. Search our Problem Solver bulletin library by MOOG part number, vehicle make/model, component type or complaint.
Did You Know bulletins give professionals the advice and support they need to install MOOG parts. Search the Did You Know bulletin library by MOOG part number, vehicle make/model, part type or failure mode/symptom. DYK bulletins will help you get the job done right.
Learn more about premium steering and suspension parts, find your car part, or find where to buy your auto part today.
The content contained in this article is for informational purposes only and should not be used in lieu of seeking professional advice from a certified technician or mechanic. We encourage you to consult with a certified technician or mechanic if you have specific questions or concerns relating to any of the topics covered herein. Under no circumstances will we be liable for any loss or damage caused by your reliance on any content.