Avoiding Premature Ball Joint Failure
Press-in ball joints on some late-model vehicles are designed with an elliptical stud opening that isn't visible on ball joints with preinstalled boots. Failure to properly align the ball joint in the control arm during installation could result in loss of vehicle control due to ball joint failure. If an elliptical ball joint is pressed into the control arm without regard to orientation, it is possible that normal suspension movement will cause the ball joint stud to contact the housing, resulting in stud and/or housing failure.
Installation Aids Ensure Proper Installation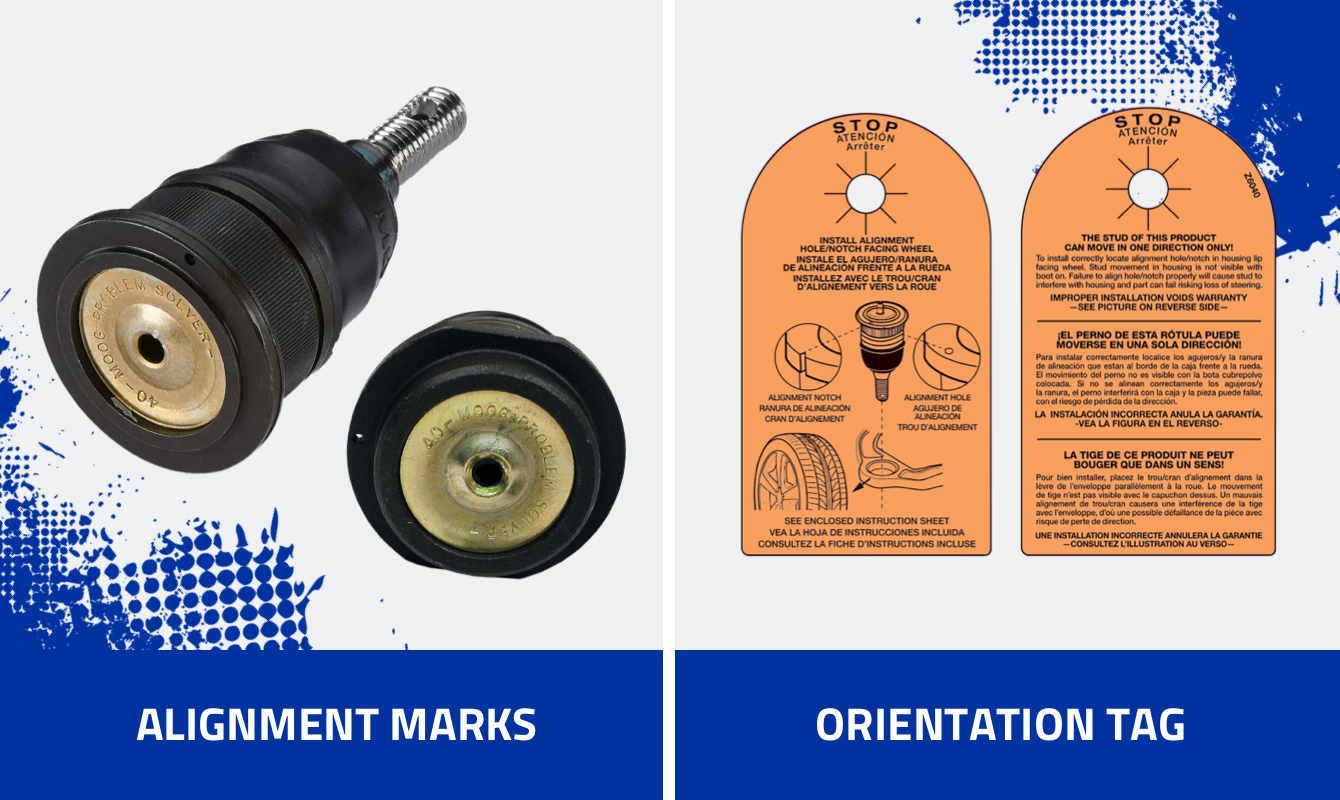 MOOG® elliptical ball joints include installation aids such as alignment marks and orientation tags to ensure you get the part installed in the right direction. Before installing the ball joint, always look for alignment marks such as flats or punched/drilled holes. MOOG ball joints with elliptical openings have an alignment/warning tag on the stud. Follow the instructions on the tag to install the ball joint in the correct orientation.
Learn more about premium steering and suspension parts, find your car part, or find where to buy your auto part today.
The content in this article is for informational purposes only. You should consult with a certified technician or mechanic if you have questions relating to any of the topics covered herein. Tenneco will not be liable for any loss or damage caused by your reliance on any content.