Hub Assembly Installation Tip
Responsible for attaching the wheel to the car to allow the wheels to freely turn during steering, the wheel hub bearing is susceptible to damage due to overtightening the axle nut during installation. Read on to learn an important tip for installing MOOG® hub assemblies.
Avoid Overtightening – Use the Right Tool
When installing MOOG hub assemblies, it is important to avoid overtightening the axle nut. The best way to avoid overtightening the nut is to use the right tool for the job. Many technicians use an impact gun when installing an axle nut on a wheel hub bearing which not only overtightens the bearing but can also cause premature wear to the hub assembly. MOOG recommends using a torque wrench to tighten the axle nut accurately. DO NOT use an impact wrench.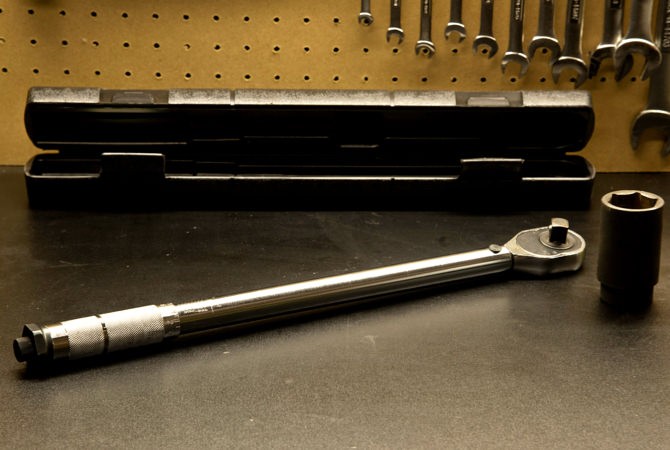 Torque the axle nut to manufacturer's specifications. Do so while vehicle is raised and the hub assembly is unloaded. Once the vehicle is off the ground, it is safe to proceed with torqueing the axle nut. Also be sure to have someone else hold the brake pedal down while you torque the axle nut.
What Are The Advantages of MOOG Hub Assemblies?
Featuring application-specific designs to improve performance, extend service life, keep water and dirt out, and resist corrosion, MOOG hub assemblies are engineered and designed for fast, hassle-free installation.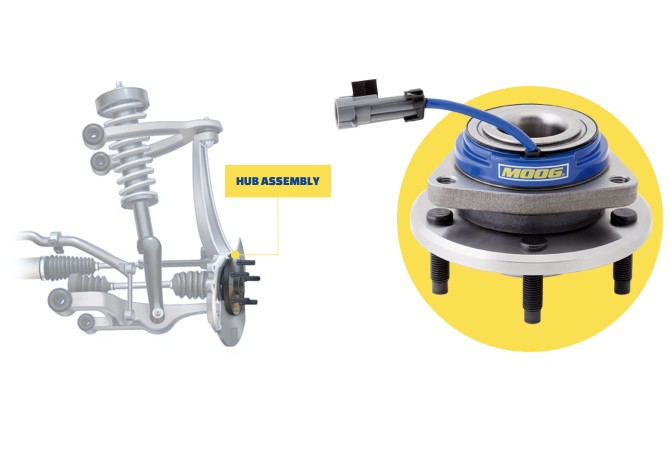 RELIABLE PERFORMANCE
Precise roll-form design ensures consistent and optimal factory-installed preload to minimize excessive noise and wear (where applicable).
EXTENDED SERVICE LIFE
Application-specific advanced raceway design reduces stress, rotation and heat on components.
KEEPS WATER & DIRT OUT
Quad lip seal design inhibits damage by keeping moisture and other contaminants out (where applicable).
CORROSION PROTECTION
Application-specific coated wheel studs resist corrosion and rust for easier removal and proper torqueing.
Learn more about premium steering and suspension parts, find your car part, or find where to buy your auto part today.
The content contained in this article is for informational purposes only and should not be used in lieu of seeking professional advice from a certified technician or mechanic. We encourage you to consult with a certified technician or mechanic if you have specific questions or concerns relating to any of the topics covered herein. Under no circumstances will we be liable for any loss or damage caused by your reliance on any content.