The Problem
Early failure of the OE center link bushing is a common problem on certain 2013-2018 Chevrolet/GMC 2500 and 3500 heavy-duty pickups, primarily those with a regular or extended cab. The steering system center link on these vehicles utilizes a rubber bushing at the Pitman arm mounting point to minimize shock. Due to the demands placed on the steering systems of these hardworking trucks, the OE center link bushing can suffer premature wear and failure.
Resolving the issue with an OE bushing isn't a straightforward repair – the OE center link bushing isn't available to purchase separately. To correct the problem, the entire center link must be replaced.
The Solution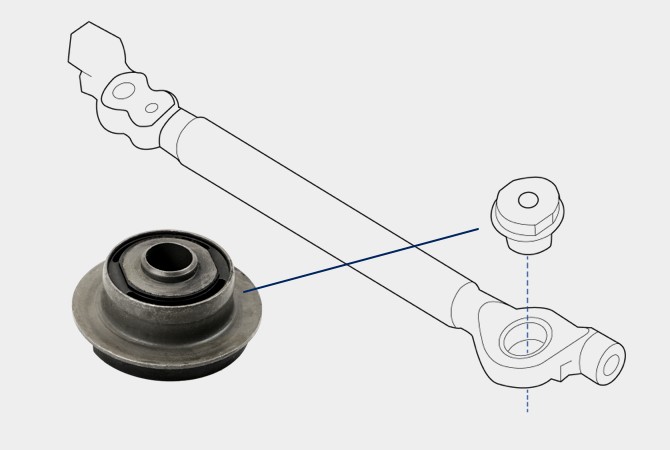 The MOOG® Problem Solver® K201785 center link bushing is an innovative solution to this problem. Available as a standalone part, the MOOG center link bushing eliminates the need to purchase an entire center link. Simply press out the old bushing and replace it with the MOOG Problem Solver center link bushing.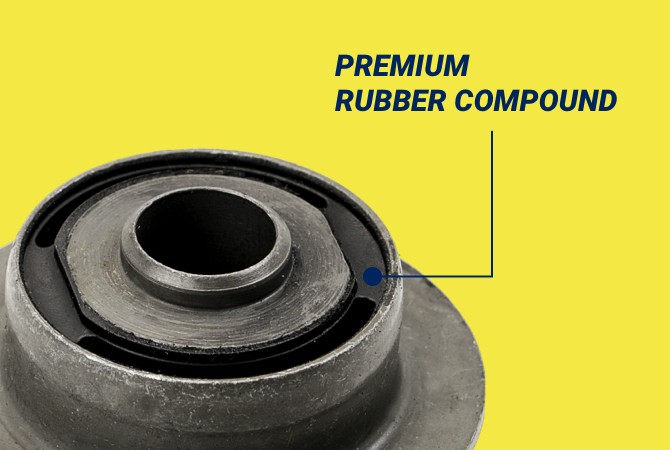 Made from a premium rubber compound, the MOOG bushing delivers quiet, long-lasting dependability and performance. This durable bushing can help improve component life.
Less prone to splitting, discoloring or cracking with age.
Can absorb substantial loads.
Resists wear, salt, road grim and oils.
Reduces suspension noise.
Year
Make/Model
2013-2018
Chevrolet Silverado 2500 HD
Chevrolet Silverado 3500 HD
GMC Sierra 2500 HD
GMC Sierra 3500 HD
Learn more about premium steering and suspension parts, find your car part, or find where to buy your auto part today.
The content contained in this article is for informational purposes only and should not be used in lieu of seeking professional advice from a certified technician or mechanic. We encourage you to consult with a certified technician or mechanic if you have specific questions or concerns relating to any of the topics covered herein. Under no circumstances will we be liable for any loss or damage caused by your reliance on any content.