The Problem
Front end shimmy is a common problem caused by looseness and/or play in the steering system. The severity of the shimmy may vary from a minor vibration felt in the steering wheel to a dangerous wheel wobble that can cause loss of vehicle control. Under certain driving conditions and especially when driving with a trailer or loaded bed, operators of 2005-2020 Ford F-250 & F-350 and 2005-2016 F-450 & F-550 trucks may experience a shimmy even with no known alignment issues.
A likely cause in these situations may be looseness in the track bar ball joint. To confirm if this is the case, the track bar must be disconnected from the ball joint stud and the stud movement inspected. The stud should swing smoothly from left to right. If the stud catches, binds or quickly releases tension throughout its range of motion, the ball joint should be replaced.
The Solution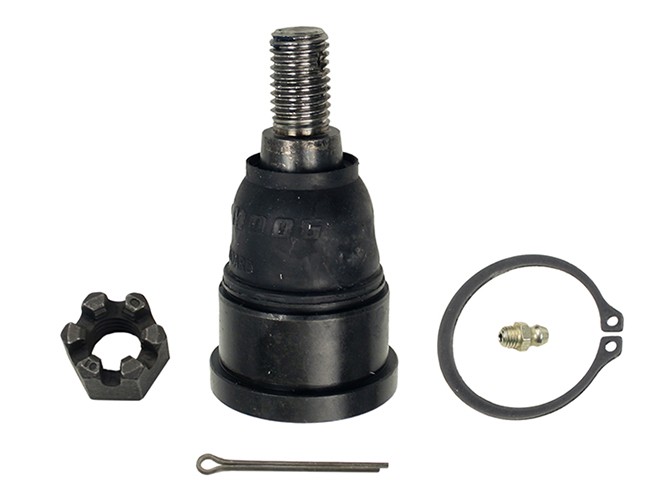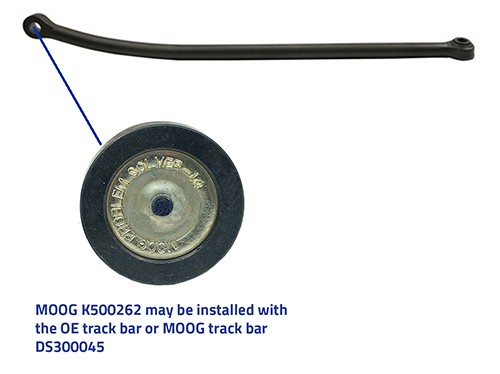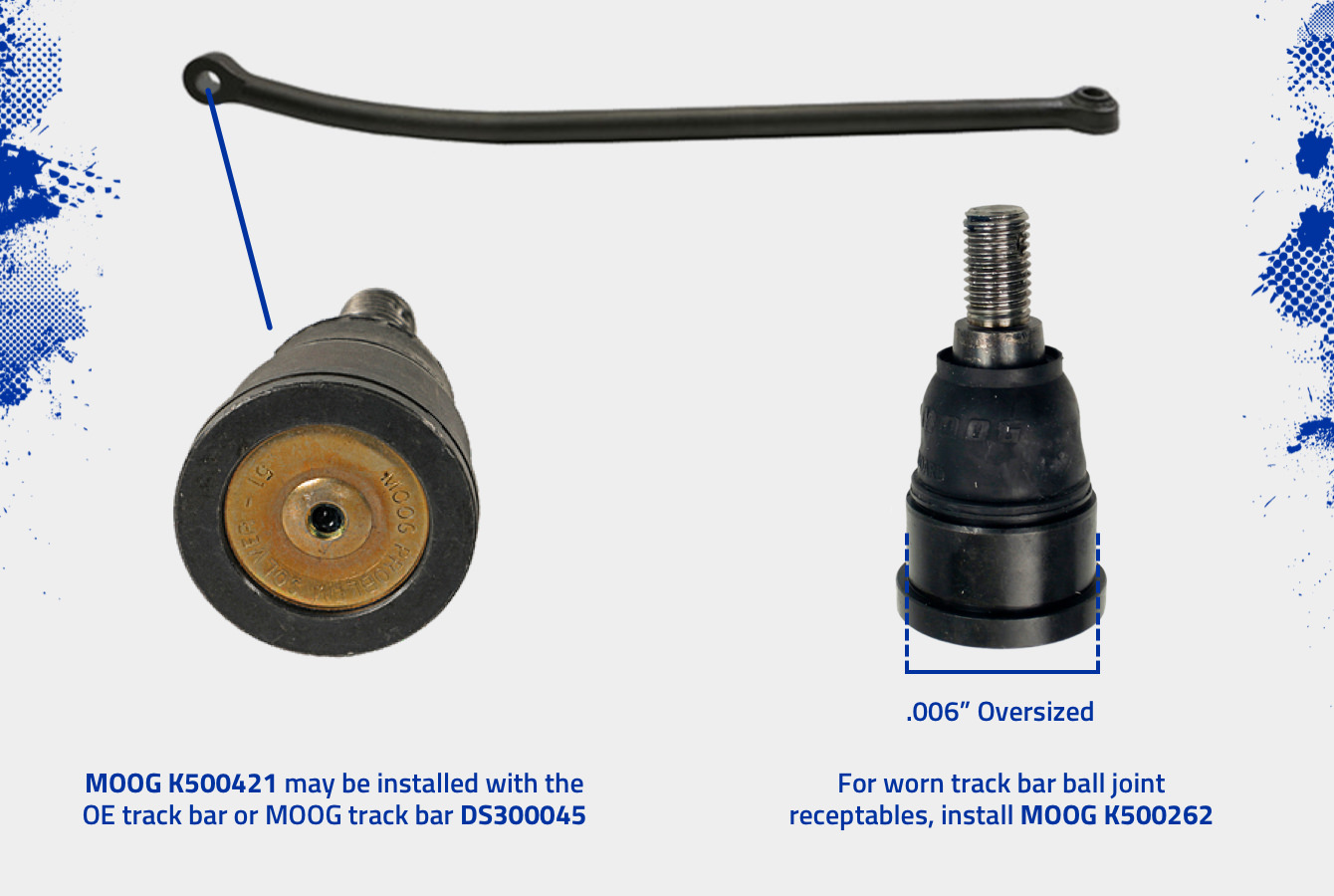 The MOOG® Problem Solver® K500421 track bar ball joint is an ideal replacement for OE and OE-style track bar ball joints. For worn track bar ball joint receptacles, use MOOG K500262 track bar ball joint (.006" oversized design). Both parts help reduce shimmy in the steering system by promoting proper function of the track bar and ensuring free movement of the track bar ball joint stud.
Made from premium components, MOOG track bar ball joints deliver long-lasting dependability and performance.
Greasable Design
For easy maintenance and longer life.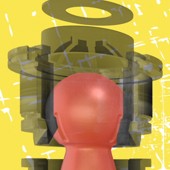 Heat Treated Stud
For extra strength and durability.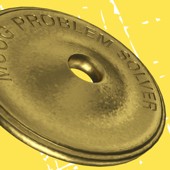 Patented Pressed in Cover Plate
Seals out debris and minimizes looseness.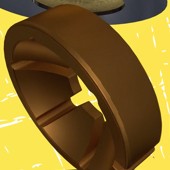 Slotted Gusher Bearing
Delivers lubrication to reduce wear.
| | | |
| --- | --- | --- |
| Year | Make/Model | Location |
| 2005-2020 | Ford F-250 Super Duty 4WD | Front at track bar |
| 2005-2020 | Ford F-350 Super Duty 4WD | Front at track bar |
| 2005-2016 | Ford F-450 Super Duty | Front at track bar |
| 2005-2016 | Ford F-550 Super Duty | Front at track bar |