The Problem
On many late model vehicles like the Chrysler Sebring & Cirrus, Dodge Stratus & Neon, Chevrolet Cobalt & Malibu and Honda Odyssey, OE-style bushings are made of hard rubber bonded to the housing and sleeve. During suspension travel, the rubber of the vertical bushing is stretched and compressed. This repeated stress can lead to the rubber separating from the housing or bolt sleeve in as little as 30,000 miles. In addition, when replacing with a similar OE-style bushing, the hard rubber makes it difficult to align the sleeve with the hole in the frame. Installing the bolt is typically very difficult.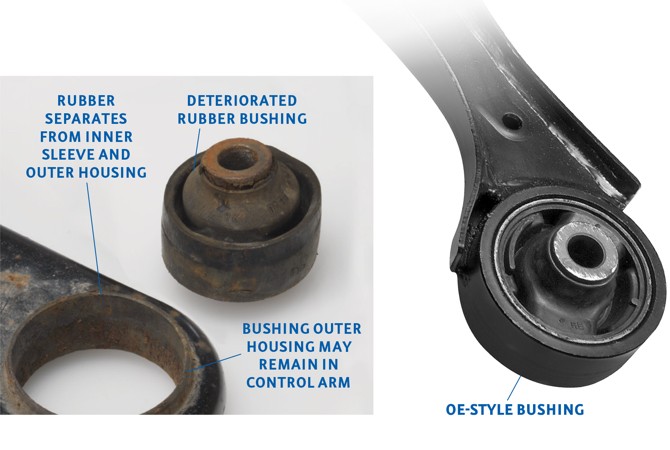 The patented MOOG® Problem Solver® control arm bushing features an innovative ball-and-socket design that eliminates the rubber expansion and compression that leads to premature failure in traditional rubber bushings.
The new MOOG design provides improved steering and handling feel while lasting up to 10 times longer than traditional hard-rubber bushings.
The control arm bushing assembly is permanently lubricated and sealed with premium MOOG boots to prevent contamination.
The exclusive MOOG bushing design also makes it easier to install the control arm assembly by allowing the technician to easily align the bushing sleeve to insert the bolt, saving time and frustration.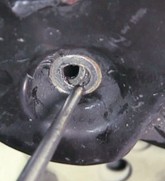 Technician can easily align the bushing sleeve to the bolt hole.
---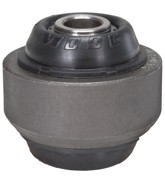 Design allows smooth rotational movement.
---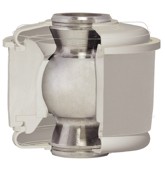 Sealed MOOG polyurethane boot keeps contaminants out.
Exclusive ball & socket design.
Permanently lubricated assembly.
---
PART NUMBER

FITS CONTROL ARMS FOR THESE APPLICATIONS
K200786

1992-2001 Lexus ES300

1998-2004 Toyota Avalon, 1992-2001 Camry

K200787

2005-2007 Buick Terraza, 2005-2009 LaCrosse, 2005-2008 Allure, 1998-2005 Century, 1997-2004 Regal, 2002-2007  Rendezvous

2005-2008 Chevrolet Uplander, 2000-2013 Impala, 2000-2007 Monte Carlo, 1999-2005 Venture

1998-2001 Oldsmobile Intrigue, 1997-2004 Silhouette

2001-2005 Pontiac Aztek, 1997-2008 Grand Prix, 1999-2006 Montana, 1997-1999 Trans Sport

2005-2007 Saturn Relay

K200795

2001-2012 Ford Escape

2005-2011 Mercury Mariner

2002-2004 Mazda Tribute

K200799

2001-2005 Acura EL, 2002-2006 RSX;

2001-2005 Honda Civic, 2002-2006 CR-V, 2003-2011 Element 

K200800

2007-2012 Dodge Caliber

2007-2017 Jeep Compass, 2007-2017 Patriot

2011-2020 Mitsubishi Outlander Sport,  2007-2020 Outlander, 2018-2020 Outlander PHEV, 2011-2020 RVR, 2008-2017 Lancer Ralliart Sportback

K200912

2010-2019 Lexus RX350, 2010-2019 RX450h, 2002-2003 ES300

2001-2015 Toyota Highlander, 2013-2018 Avalon, 2002-2017 Camry, 2004-2010 Sienna, 2009-2015 Venza

K201285

2005-2010 Chevrolet Cobalt, 2006-2011 HHR

2006 Pontiac Pursuit, 2007-2010 G5

K201629

2001-2006 Acura MDX

2003-2006 Honda Pilot

K201630
2012-2017 Volkswagen Beetle, 2011-2018 Jetta, 2012-2017 Passat 
K201633
2014-2019 Nissan Rogue
K201658
2003-2006 Hyundai Elantra, 2003-2006 Tiburon
K201716

2004-2011 Chevrolet Aveo, 2009-2011 Aveo5

2009-2010 Pontiac G3, 2005-2008 Wave, 2007 Wave5
Also available preinstalled on select MOOG control arms.
---
The content contained in this article is for informational purposes only and should not be used in lieu of seeking professional advice from a certified technician or mechanic. We encourage you to consult with a certified technician or mechanic if you have specific questions or concerns relating to any of the topics covered herein. Under no circumstances will we be liable for any loss or damage caused by your reliance on any content.