Because Not All Miles Are Created Equal
Whether it be trucks and SUVs, or municipal and fleet vehicles, they all share one thing in common - the need to have their steering and suspension systems operating in top condition. You can count on MOOG® for the steering and suspension parts your hardworking vehicle needs to stay on the road.
Designed for heavier loads and more punishing roads, MOOG High Utilization control arms feature enhanced materials and innovative features to help reduce damage caused by extreme usage, impacts and load conditions.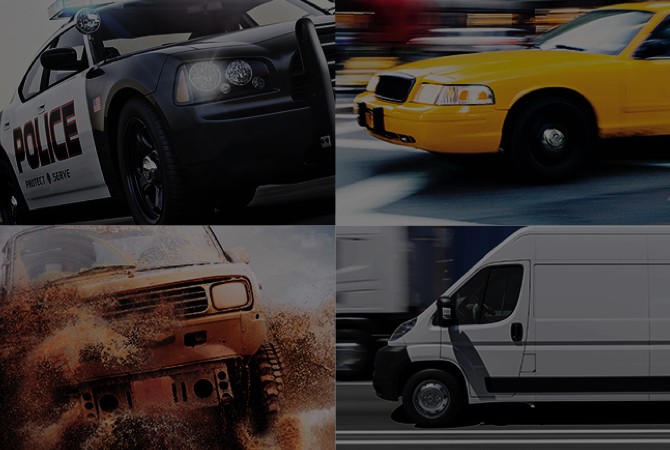 Ready For the Toughest Jobs
Critical to ride, handling, safety and dependability, control arms are an important component of your suspension system. MOOG High Utilization control arms are engineered to deliver the strength, durability and confidence you need to drive your vehicle harder, longer, or in challenging conditions.
Because all miles aren't created equal, MOOG High Utilization control arms are made for those that push their vehicle to the limit.
HIGH USAGE
For rental cars, fleets, commercial and service vehicles that take a beating 24/7, but still need to go farther and last longer.
HIGH CONFIDENCE
Police, fire, ambulance and first responder fleets that can't afford failure when duty calls.
HIGH PERFORMANCE
Sports cars, trucks and SUVs whose owners expect ultimate performance and reliability.
The High Utilization Difference
MOOG High Utilization control arms feature problem-solving innovations that enhance performance and extend product life.


EXTRA STRENGTH
Induction-hardened metal studs improve fatigue life and prevent breakage from severe impacts.


EXTRA MILEAGE
Enhanced materials and innovative design features – like MOOG's metal-to-metal gusher bearing and impact-absorbing preload spring – help prevent damage caused by extreme usage, impacts and load conditions.


EXTRA-QUIET OPERATION
Stiffness-optimized bushings, made with premium natural rubber, prevent noise and ensure a more comfortable ride.


EXTRA PROTECTION
Preinstalled dust boot shields socket components from wear-causing contaminants.

Learn more about premium steering and suspension parts, find your car part, or find where to buy your auto part today.
The content contained in this article is for informational purposes only and should not be used in lieu of seeking professional advice from a certified technician or mechanic. We encourage you to consult with a certified technician or mechanic if you have specific questions or concerns relating to any of the topics covered herein. Under no circumstances will we be liable for any loss or damage caused by your reliance on any content.