Critical Steering System Component
Responsible for attaching the wheel to the car, the wheel hub assembly is a critical part of a vehicle's steering system. Contributing to the safe steering and handling of your vehicle, the wheel hub assembly is also crucial to your anti-lock braking system (ABS) and the traction control system (TCS).
Hub assemblies are subject to some of the harshest punishment the road can dish out. High temperatures, extreme stresses, water and contaminants can take a toll on hub assemblies that aren't up to the challenge. That's why MOOG® engineers continually introduce purpose-specific innovations that stand strong against harsh conditions to make MOOG hub assemblies durable and reliable for years of hassle-free operation.
MOOG® Hub Assemblies

Known as the chassis industry's problem solver for over 100 years, MOOG knows that it takes knowledge, technical expertise, commitment to quality, and a drive for innovation to make the MOOG difference. Through extensive testing and continuous improvements, the MOOG enhanced hub assembly carries on with this problem-solving tradition.
Dedicated MOOG engineers refined the design, materials and manufacturing techniques to deliver a hub assembly that can help resist premature wear under the most demanding operating conditions. This enhanced hub assembly can beat back damaging water, dirt and contaminants to handle whatever the road can dish out and keep going strong.
MOOG Enhancements: Your Advantage
MOOG engineers continually assess the quality, reliability and performance of hub assembly designs, finding points of vulnerability and developing effective solutions. The result: application-specific design enhancements that deliver improved durability and performance.
MOOG's latest hub assembly innovations deliver enhanced resistance against damaging water, dirt, chemicals and contaminants when needed the most. These multiple layers of protection raise the bar for hub assembly quality, setting a new standard for hub assembly quality and sealing.
The New MOOG Enhancements Include:
Revolutionary seal helps prevent water, dirt and road grime from building up on assembly exterior and shields bearings from friction- and corrosion-causing moisture and grime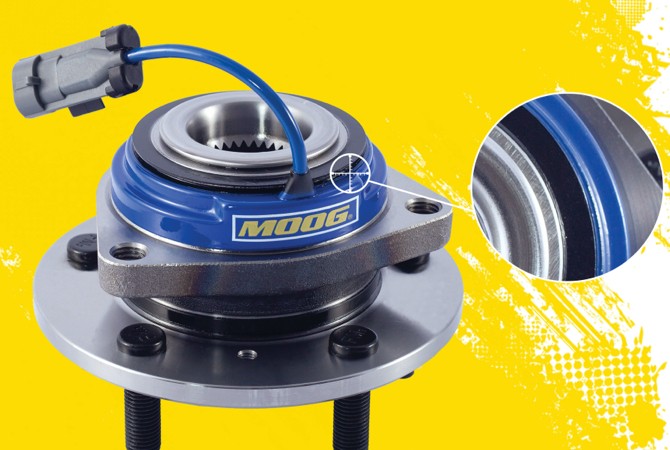 Primary outboard and inboard seals help protect against damaging water, dirt and debris
Molded grommet protects abrasion-resistant ABS cable to ensure integrity of anti-lock braking and traction control systems, while the cable resists damage, contamination and vibration that may lead to premature wear
These latest innovations build upon a long history of MOOG-exclusive enhancements that set MOOG hub assemblies apart for lasting performance and strength even in the most challenging conditions.
Precise roll-form design ensures consistent and optimal factory-installed preload to minimize excessive noise and wear (where applicable)
Application-specific advanced raceway design reduces stress, rotation and heat on components
Application-specific coated wheel studs resist corrosion and rust for easier removal and proper torqueing, while four-layer seal design helps prevent damage to internal components
Engineered and designed for fast, hassle-free installation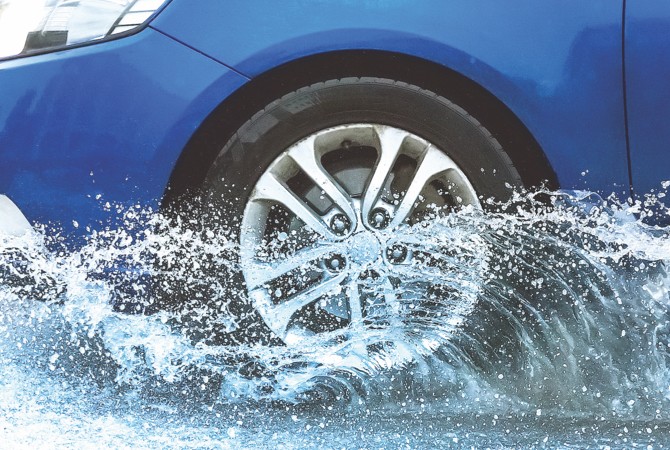 MOOG's comprehensive testing ensures optimal real-world performance.
Bearing endurance
Rotary fatigue
Bearing sealing performance
Electrical connector strength and resilience
Consistent wheel speed signal
The result: premium hub assemblies that install easily, perform at a high level, and can be counted on to last.
Learn more about premium steering and suspension parts, find your car part, or find where to buy your auto part today.
The content contained in this article is for informational purposes only and should not be used in lieu of seeking professional advice from a certified technician or mechanic. We encourage you to consult with a certified technician or mechanic if you have specific questions or concerns relating to any of the topics covered herein. Under no circumstances will we be liable for any loss or damage caused by your reliance on any content.