PRODUCT SPOTLIGHT
From the socket style to the innovative barrel lock nut design, MOOG® has a sway bar link for your car. Featuring problem-solving innovations for a long life, MOOG uses different sway bar link technologies based on your vehicle application. Read on to learn about: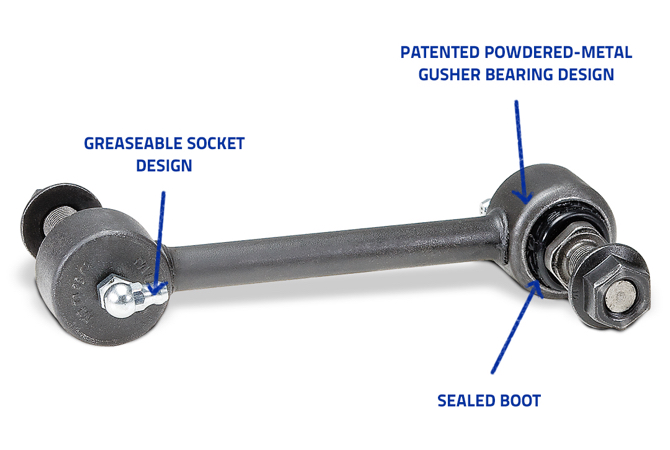 Barrel lock nut (bolt style)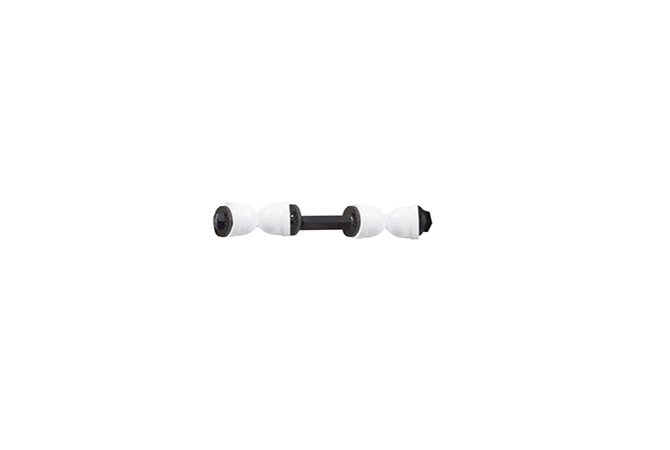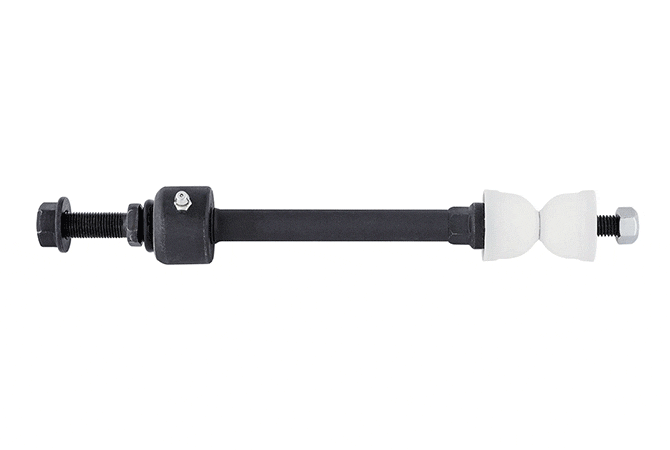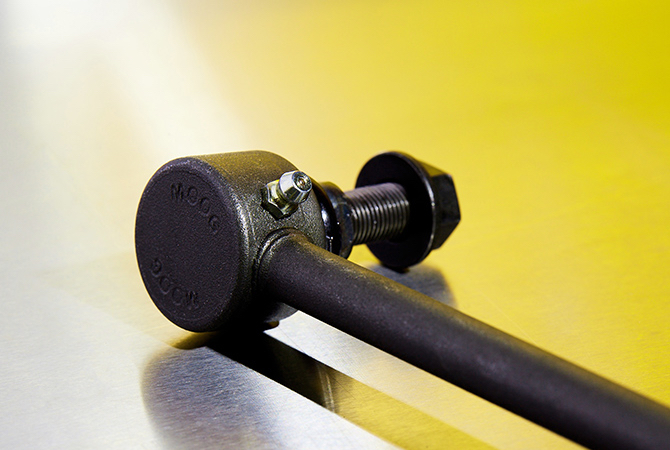 The MOOG socket-style sway bar link delivers quiet, long-lasting dependability and performance. You'll appreciate the wrench flats for easy installation and removal; the greaseable socket design that allows new lubricant to flush contaminants from the assembly; and the sealed boot that keeps internal components free from contamination. A 1/2" diameter connecting rod adds strength that you can see while MOOG's Problem Solver part has metal bearings and a rubber preload for durability.
BARREL LOCK NUT (BOLT STYLE)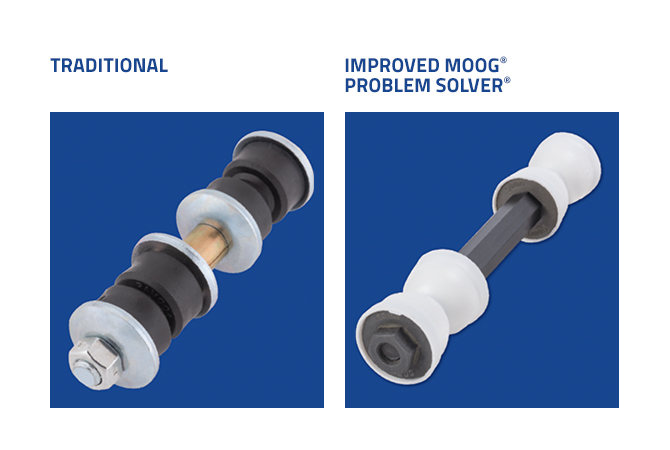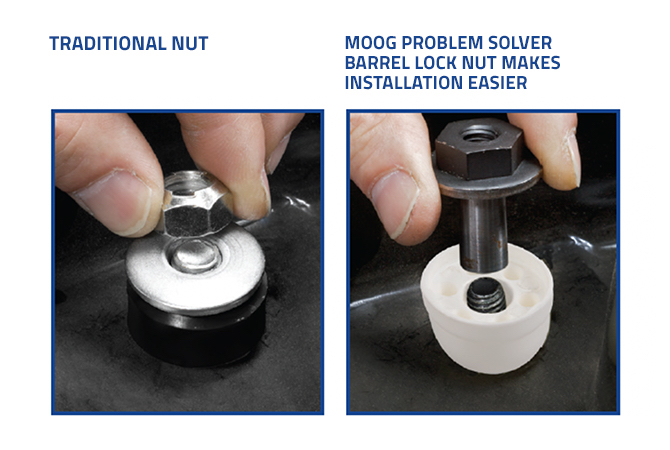 Easier to install than traditional sway bar link kits, the MOOG Problem Solver® barrel lock nut sway bar link is replacing many traditional sway bar link kits (depending on the application). It features patented molded bushings that center and hold the coated washers in place, making them easier to install. Instead of a standard nut, MOOG sway bar link kits use a 1" barrel lock nut that can easily be threaded on, even if the bolt end is flush with the washer. This saves time during installation.
HYBRID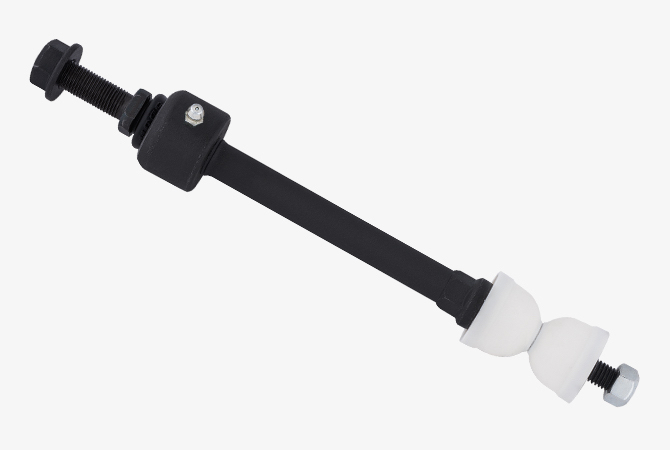 MOOG hybrid sway bar links are a combination of socket-style and bolt-style links.  These links include both the features of MOOG socket-style links as well as the features of MOOG bolt-style links.
The hybrid design also includes a stop out at the end of the threads that minimizes sensitivity to installation torque – just tighten fully. With the nut seated fully against the stop, the bushings are preloaded to provide excellent durability. The washer and nut are designed to stop out directly on the connecting rod.
Learn more about premium steering and suspension parts, find your car part, or find where to buy your auto part today.
The content contained in this article is for informational purposes only and should not be used in lieu of seeking professional advice from a certified technician or mechanic. We encourage you to consult with a certified technician or mechanic if you have specific questions or concerns relating to any of the topics covered herein. Under no circumstances will we be liable for any loss or damage caused by your reliance on any content.