Keeping your business on the road
Whether you're delivering pizzas or packages, or are a building contractor or service provider, chances are that you're driving a vehicle that can accommodate boxes, tools and supplies. Many businesses and contractors enjoy the extra cargo space that comes with a light commercial vehicle such as the Ford® Transit van.
MOOG® understands the important role that your light commercial vehicle has in your business and manufactures steering and suspension parts to keep your Transit van operating at peak efficiency. MOOG is committed to helping you keep your business on the road.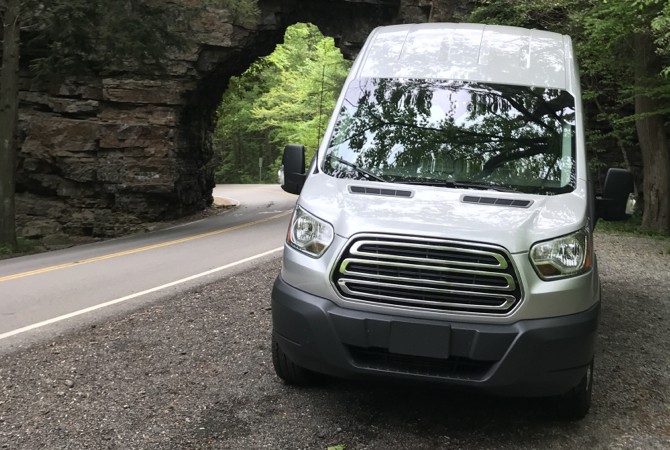 Important Systems
Your steering system and suspension system are two separate systems that work in tandem to keep your car under control. The suspension system supports the weight of your vehicle, provides a smooth ride and creates stable road control, drivability and handling; the steering system provides directional control of your car.
Hardworking vehicles need both the steering and suspension systems to be in top condition. You can count on MOOG steering and suspension parts to deliver the quality and durability you need as a small business owner or independent contractor.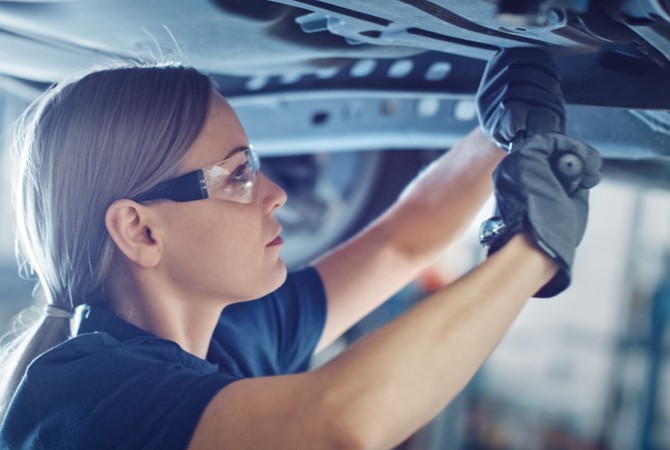 Choose MOOG Steering and Suspension Parts
MOOG produces a wide range of steering and suspension parts for the Ford Transit cargo van. Using top quality steering and suspension parts from MOOG ensures that your vehicle is ready for the job.
Control arms
MOOG premium control arms have premium features like heat-treated studs, special coatings, optimized bushings and a pre-installed or integral dust boost to keep you going further while lasting longer.
Ball joints
MOOG ball joints have application-specific designs with features like a hardened ball stud made of OE-equivalent or better materials to withstand higher loads, along with one-piece forged housing, greaseable design, pressed-in cover plate and powdered-metal gusher bearing for long life.
Tie rod ends
MOOG tie rod ends deliver strength with pullout strength ratings that meet or exceed OE specifications and a stud design that is optimized for ideal stud swing and strength.
Sway bar links
MOOG sway bar links serve the needs of light commercial and fleet vehicles with application-specific features like a preinstalled integral boot for long life, forged and hardened materials for strength and zerk fittings that enable servicing to extend part life.
Wheel bearing and hub assembly
MOOG wheel bearing and hub assemblies are designed for hardworking vehicles with increased load capacity that holds up to the toughest conditions to deliver reliable performance.
Bushings
MOOG bushings are designed to deliver quiet, long-lasting dependability and performance. MOOG has a variety of bushings for the Transit including control arm bushing, leaf spring bushing and leaf spring shackle bushing.
Strut bellows
MOOG strut bellows are designed to meet or exceed OE standards and feature quality materials to deliver long life.
---
Selecting MOOG steering and suspension parts when your Transit van needs a repair will help you work more efficiently by saving time and money. You'll save money by using parts that last longer and don't have to be replaced as frequently and also avoid costly downtime that comes if your light commercial vehicle is in the repair shop. To get an idea of MOOG's comprehensive coverage for the Transit van, check out this chart outlining some of the parts available for the 2016 Transit 250 van.
MOOG Steering & Suspension for 2016 Ford Transit 250 Van
| | |
| --- | --- |
| Part Type - Location | Part Number |
| Ball Joint – Front Lower | |
| Control Arm – Front Left Lower | |
| Control Arm – Front Right Lower | |
| Sway Bar Link Kit – Front | |
| Sway Bar Link Kit – Rear | |
| Tie Rod End – Inner | |
| Tie Rod End – Outer | |

This chart includes a selection of featured parts only. Additional parts for this application and other applications are available at drivcat.com.
Learn more about premium steering and suspension parts, find your car part, or find where to buy your auto part today.
The content contained in this article is for informational purposes only and should not be used in lieu of seeking professional advice from a certified technician or mechanic. We encourage you to consult with a certified technician or mechanic if you have specific questions or concerns relating to any of the topics covered herein. Under no circumstances will we be liable for any loss or damage caused by your reliance on any content.