Keeping Your Business Moving
Whether you oversee a fleet of vehicles for a business or municipality; are an independent contractor driving for a ride share company; or making deliveries for an e-commerce site, you rely on your vehicle to get the job done. To keep up with the demands of your business, you need all the systems of your vehicle, including the steering and suspension systems, operating at peak efficiency.
Your steering system and suspension system are two separate systems that work in tandem to keep your car under control. The suspension system supports the weight of your vehicle, provides a smooth ride and creates stable road control, drivability and handling, while the steering system provides directional control of your car.
Hardworking municipal, fleet and light commercial vehicles need both the steering and suspension systems to be in top condition. You can count on MOOG® steering and suspension parts to help keep your light commercial vehicle or fleet vehicles on the road.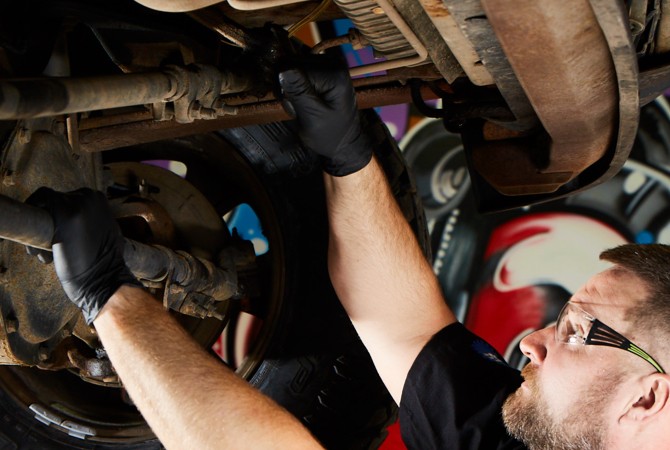 Do You Drive a Light Commercial Vehicle?
When you think about a light commercial vehicle, delivery vans and police cars likely come to mind. However, in today's gig economy, you may be driving a light commercial vehicle and not even realize it. If you drive for a ride share company or make food or package deliveries for a restaurant delivery service or online store, your vehicle can be classified as a light commercial vehicle.
It's not the type of vehicle that makes a car, truck, SUV or van a light commercial vehicle; rather it's how the vehicle is being used. Using your personal vehicle like a taxi or as a delivery van is hard on your car. All the stops and starts you make while making deliveries or driving people around town add extra wear and tear on your vehicle, and the extra miles can necessitate more frequent maintenance. How you drive your vehicle can make it more like a UPS van than a family car.
Choose MOOG Steering and Suspension Parts
MOOG understands the demands of light commercial and fleet vehicles and produces a wide range of steering and suspension parts for these specialized vehicles. Using top quality steering and suspension parts from MOOG ensures that your vehicle is ready for the job.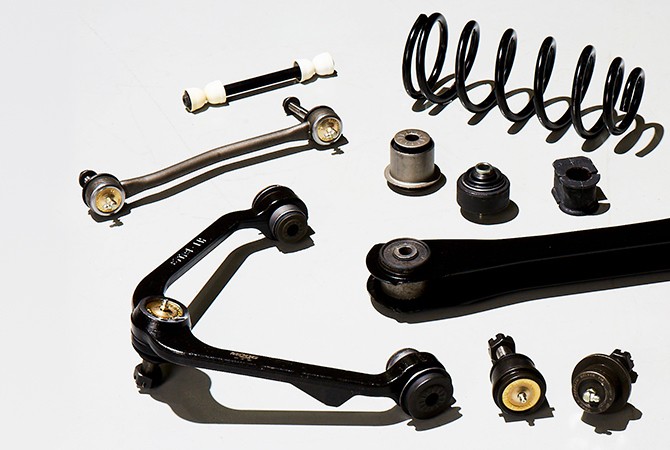 Selecting MOOG steering and suspension parts when your light commercial vehicle needs a repair will help you work more efficiently by saving time and money. You'll save money by using parts that last longer and don't have to be replaced as frequently and also avoid costly downtime when your vehicle is in the repair shop.
Learn more about premium steering and suspension parts, find your car part, or find where to buy your auto part today.
---
The content contained in this article is for informational purposes only and should not be used in lieu of seeking professional advice from a certified technician or mechanic. We encourage you to consult with a certified technician or mechanic if you have specific questions or concerns relating to any of the topics covered herein. Under no circumstances will we be liable for any loss or damage caused by your reliance on any content.