Greaseable Design
To ensure maximum service life and smooth operation, many MOOG® chassis parts feature a greaseable design. This design allows new lubricant to flush contaminants away, reducing corrosion and wear; MOOG recommends that these components be serviced on a regular basis.

MOOG serviceable components include:
Ball Joints
Tie Rod Ends
Sway Bar Links
Drag Links
Center Links
Idler Arms
Pitman Arms
U-Joints
Greasing chassis parts allows the flow of fresh lubricants to all critical areas. This ensures ball stud movement is well lubricated and the socket is full of grease, which keeps out contaminants and prolongs the life of the component.
During the greasing process, the flow of fresh grease is directed across the bearing surfaces, displacing any accumulated debris away from the ball and bearing assembly. The grease relief valve found in all MOOG dust boots shuts out moisture and debris while ensuring proper fill levels by releasing excess grease.
In addition, the ability to grease the part also seals the component by fully filling the cavities of the dust boot. A part completely full of grease is an excellent seal because there is no place for water to occupy.
The best way to know if a MOOG part is greaseable is to look for the presence of a zerk fitting. This photo shows the zerk fitting that is the hallmark of a MOOG part with a greaseable design.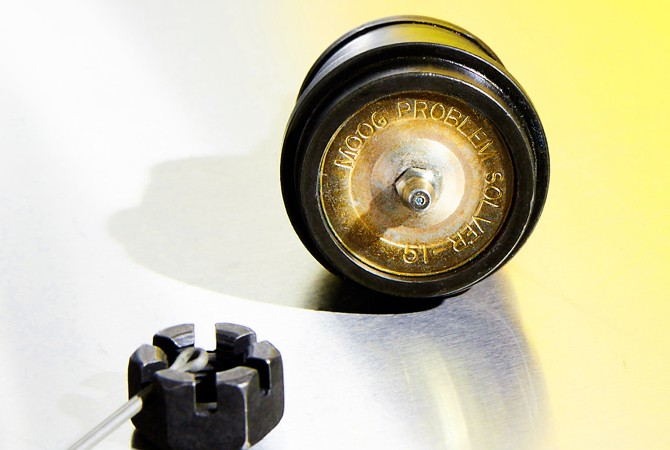 On applications with tight clearances and on the end of the cap on MOOG Super Strength® U-joints, a low-profile grease fitting is used. A needle fitting is required to inject grease for these applications.
When Should MOOG Chassis Parts Be Greased?
The conditions in which the vehicle operates in needs to be accounted for when choosing a maintenance schedule. Mileage isn't the only factor to consider – how is the vehicle used? Is it a light commercial vehicle? Does it sit for extended periods of time? Is it used for delivery services or ridesharing? Or maybe it's driven in wet, muddy, sandy or salty conditions? These heavy use and severe conditions increase the likelihood of contamination that can cause premature wear.
While MOOG greaseable parts come greased from the factory, they should also be greased at the time of installation to fill the dust boot and lubricate the interface between the boot and mating part. After installation, MOOG recommends greasing these parts at each oil change for heavy-duty vehicles and at every tire rotation (i.e., annually) for standard-duty vehicles.
When greasing MOOG chassis parts, a hand grease gun is preferred. If a pressured grease gun is used, take care not to exceed the grease relief valve's output to prevent damage to the boot. MOOG engineers suggest using a premium heavy-duty lithium or synthetic grease.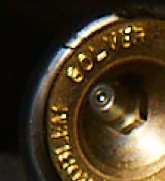 Getting Ready
Before starting, take time to inspect the parts for damage. Examine the boots for damage and splitting. In addition, be sure to check for loose play and other signs of wear. If any damage or wear is present, the chassis part should be replaced.
A hand grease gun is preferred when servicing chassis parts. If a pressurized grease gun is used, take great care that you don't overfill the boot, which may cause it to tear.
---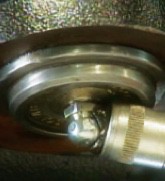 Greasing Procedure
Pump grease slowly into the component until the old grease and contaminants are flushed out of the assembly through the grease relief valve (found where the boot contacts the stud). If the old grease does not exit the unit, fill the assembly until the boot starts to swell. After greasing each chassis part, be sure to wipe the zerk fitting and surrounding area clean of older grease.
---
---
The content contained in this article is for informational purposes only and should not be used in lieu of seeking professional advice from a certified technician or mechanic. We encourage you to consult with a certified technician or mechanic if you have specific questions or concerns relating to any of the topics covered herein. Under no circumstances will we be liable for any loss or damage caused by your reliance on any content.