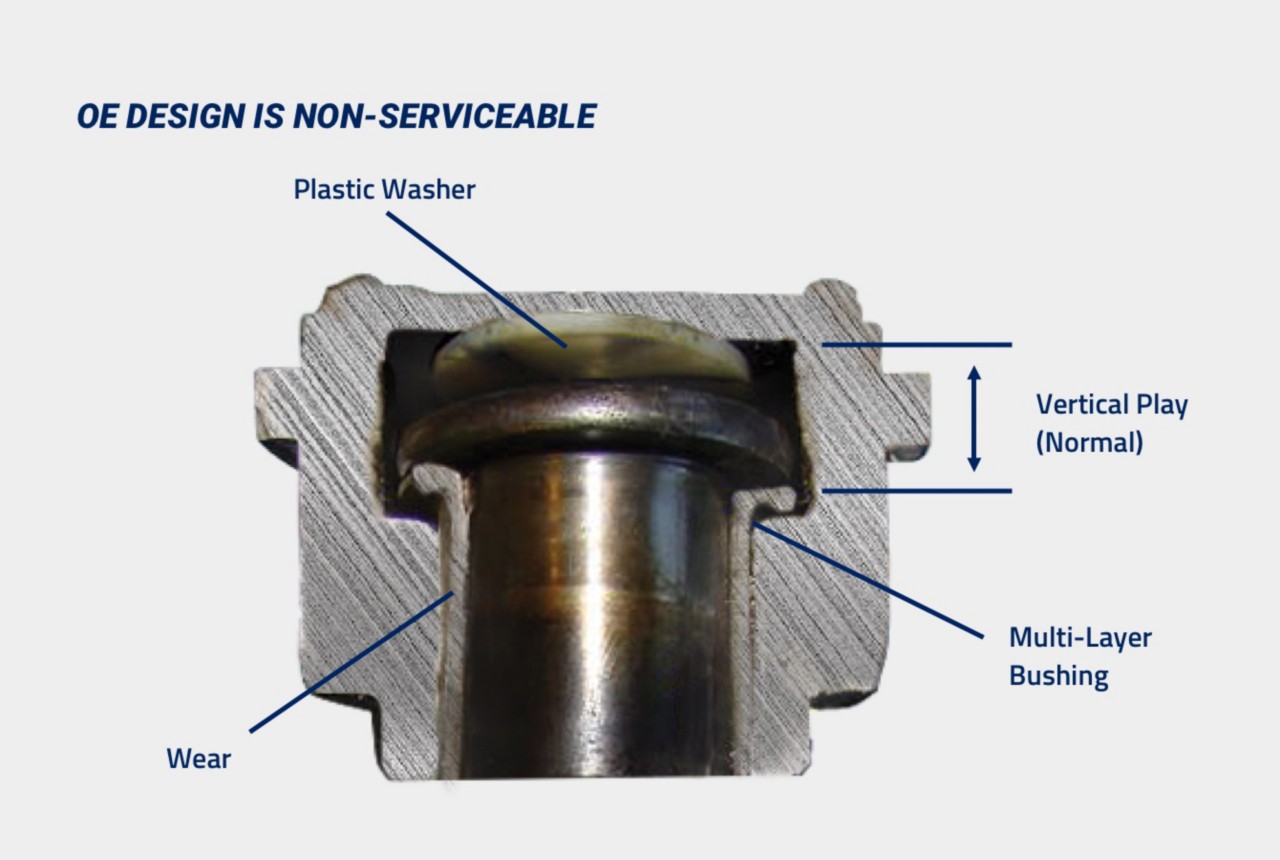 Premature ball joint failures are a common occurrence on many late model Dodge and RAM trucks equipped with a 9.25" axle. The OE ball joints are not serviceable, which can increase the rate at which they wear. As the ball joint wears, looseness develops in the socket. Vertical movement of the stud is normal, but once radial movement (side-to-side or back-and-forth play) exceeds manufacturer specifications, it's time to replace the ball joint.
When upper ball joint replacement is necessary, the installation procedure puts significant stress on the upper ball joint housing, as the upper and lower ball joints may not align perfectly. The OE upper ball joint design deforms to compensate for this misalignment, which leads to severe wear from impact loads that occur throughout normal driving conditions.
The Solution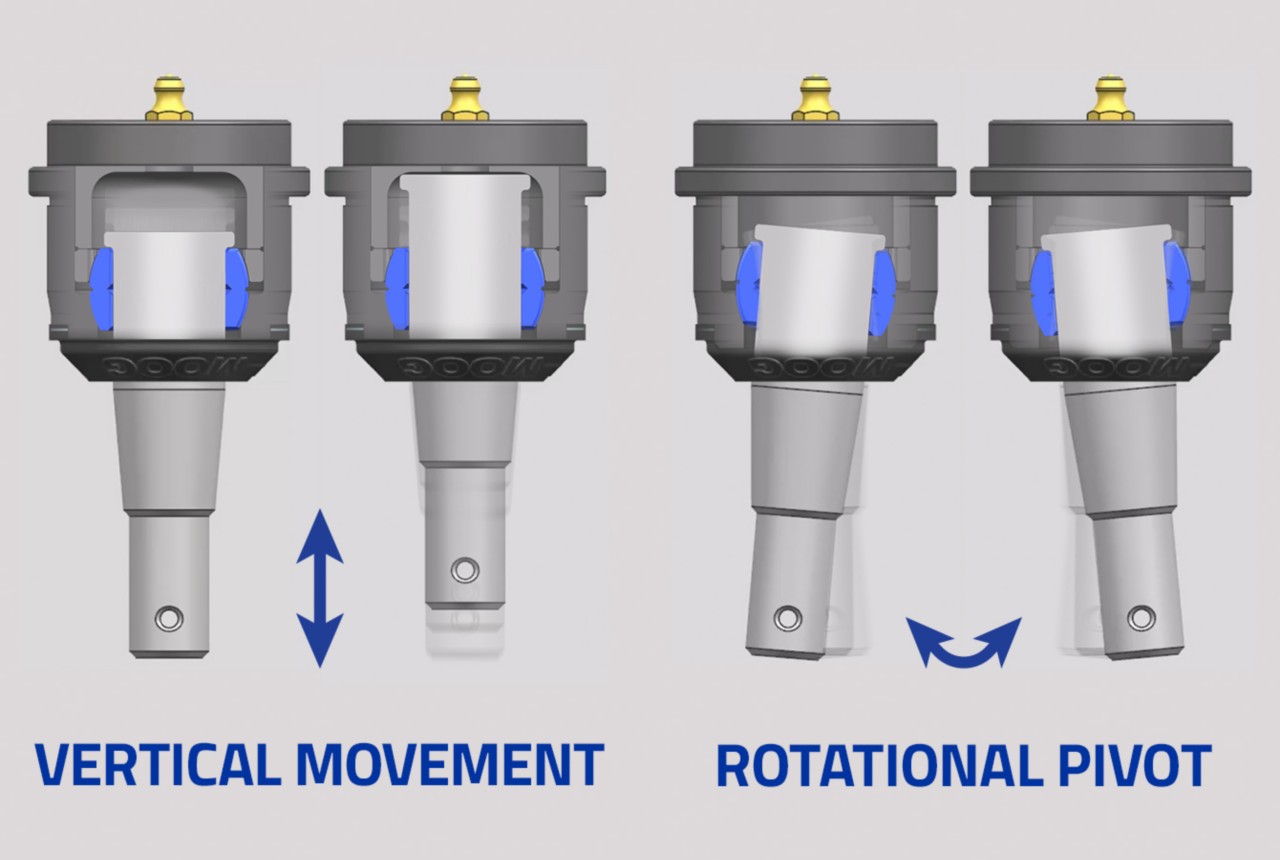 A proven solution to this problem, the MOOG® Problem Solver K7460 upper ball joint improves durability and minimizes radial play. It has a patented all-metal bowl design that compensates for suspension component misalignment through a unique rotational pivot (stud swinging movement), and a patented closure method that minimizes radial deflection. In addition, the K7460 uses a premium neoprene boot with a built-in grease-relief valve, providing a sealed, serviceable part able to flush contamination.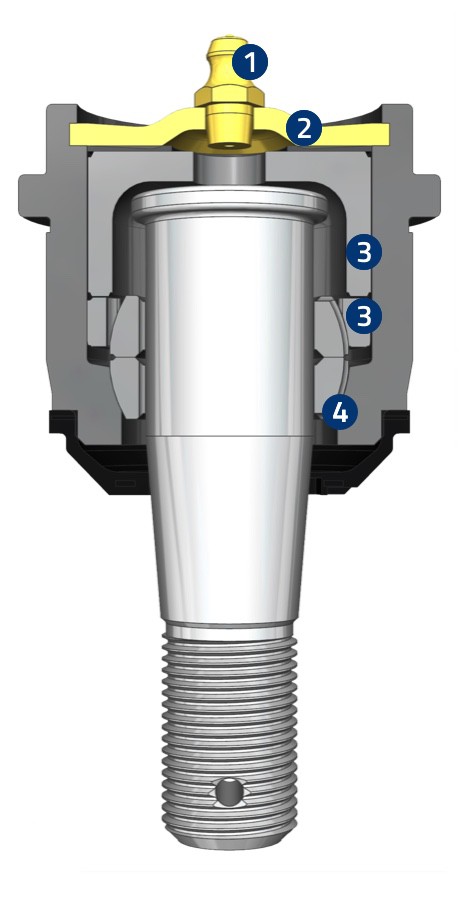 Greaseable design makes lubrication service easier, contributing to longer component life.
Patented pressed-in cover plate virtually eliminates excess axial and radial movement to deliver solid steering feel for the life of the part.
Gusher bearing and pressure cup stands up to impact.
Spherical bearing for smooth rotation and articulation.
MOOG K7460 Upper Ball Joint
Year

Make/Model
Location
2006-2008
Dodge RAM 1500 4WD
Front Upper
2007-2010
Dodge RAM 2500
2003-2006
Dodge RAM 2500 4WD
2003-2010
Dodge RAM 3500
2014-2018
RAM 2500
2011-2013
RAM 2500 4WD
2011-2018
RAM 3500

Learn more about premium steering and suspension parts, find your car part, or find where to buy your auto part today.
The content contained in this article is for informational purposes only and should not be used in lieu of seeking professional advice from a certified technician or mechanic. We encourage you to consult with a certified technician or mechanic if you have specific questions or concerns relating to any of the topics covered herein. Under no circumstances will we be liable for any loss or damage caused by your reliance on any content.